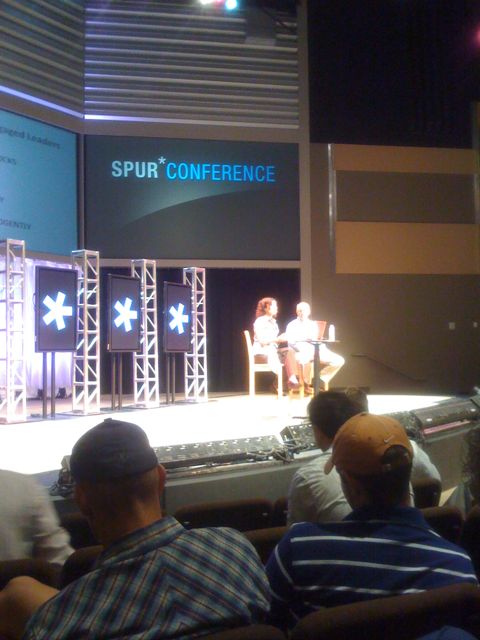 Session 2. We found coffee during the break!
Janet and Rocky are giving an amzing talk on being a fully engaged leader while also holding on loosely. Janet is the head of the Dell Foundation. Rocky is a venture capitalist and a former VP at Dell.
Here's what every engaged leader should do:
1) Remove road blocks effectively. Both in their own way and in the way of those who report to them. Roadblocks, usually conflict, left unsolved, can be disasterous to every organization.
2) Be Truth Tellers. Tell people who report to you what is up.
3) Inspire Ingenuity. Is there a better way to do what you are doing? Is there a better way to fulfill your mission. Better ingenuity means more results. Do you have a way to measure results? What is a problem you need to get creative about?
4) Communicate Cogently. Do those who report to you know what is expected of them? Do you communicate effectively to those you report to? Do you communicate clearly to your peers in the org? Are you using forms of communication that work? Rocky talked about a campaign at Dell where they sent letters to team members at their HOME address so they would be sure it was received.
Janet talked about being over-engaged. That's a struggle for me. Allow openness to other ideas. Life is less about a series of choices but a series of tradeoffs.
Awesome talk!